Rug Cleaning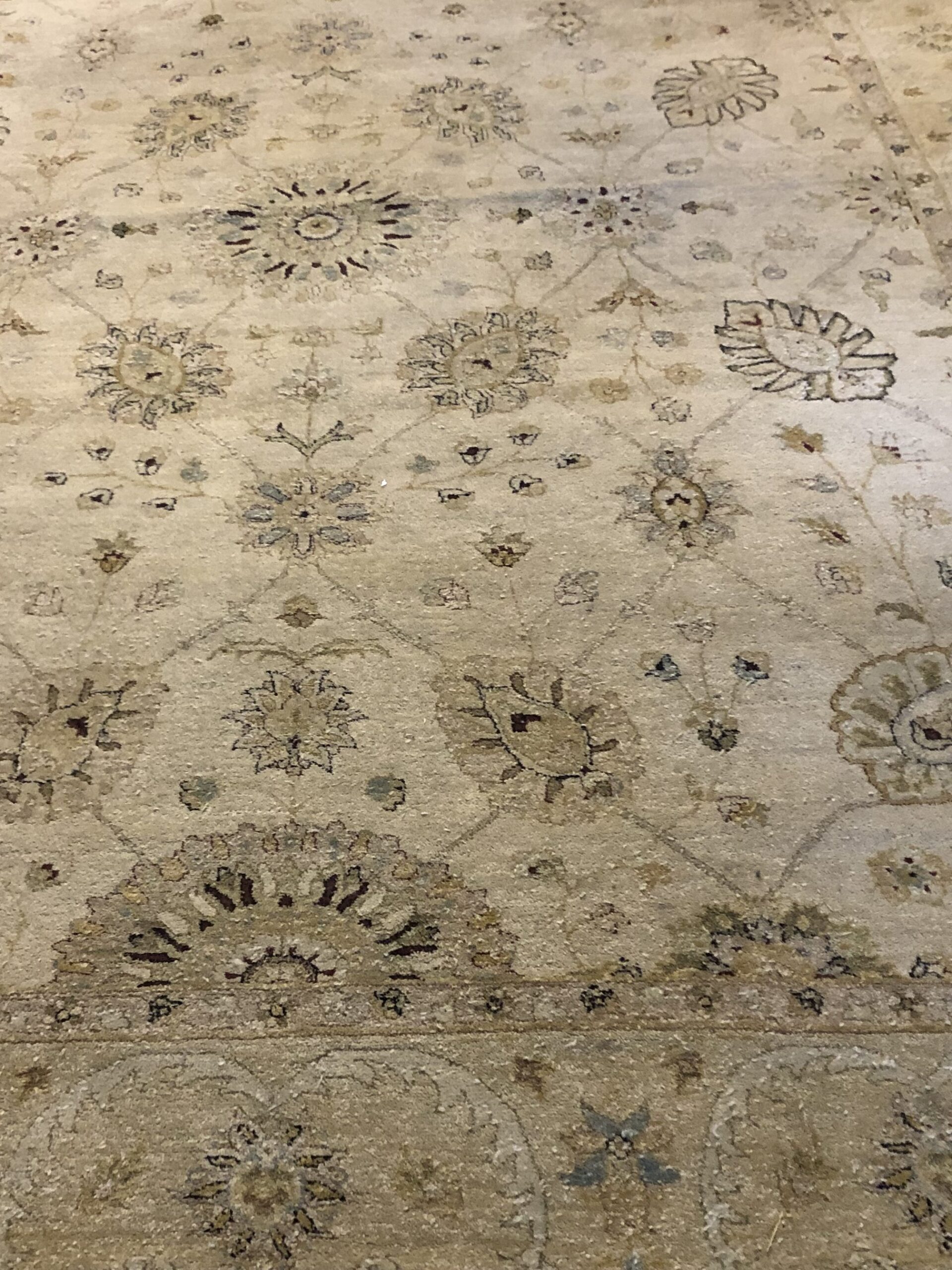 Each area rug is inspected upon arrival for any pre-existing issues including pet urine spots and smells, color bleed, fringe damage, excessive wear, binding damage, backing breakdown, etc. We will call you to discuss anything outside of a basic clean and estimate the cost to correct. Upon approval, we will hand clean and dust the rug and address any agreed upon issues. When cleaned, we will complete our finishing process to ensure your rug arrives back to you in top condition.
Protection
We can apply MicroSeal Fabric Protection to protect your investment from sun fade, wine spills, day to day spills, dirt and other accidents that occur throughout a rugs life. This protection even stands up to many professional cleanings. "MicroSeal- recognized worldwide as the best"
Is MicroSeal Fabric Protection Worth It?
With just one treatment MicroSeal works wonders for most fabrics in your home. MicroSeal works by penetrating individual fibers, not just sitting on the surface like other protectors. This provides long term protection against spots, spills and UV fading and even strengthens fabrics. It doesn't change the color or texture of whatever you apply it to, so you don't have to worry about a sticky mess.

Once applied, the item will be ready for use as soon as it is dry to the touch, usually about 1-2 hours. MicroSeal will continue to penetrate all fibers over the next 4 days for full coverage. MicroSeal is non-toxic, non-allergenic & biodegradable, making it the friendliest option for the environment. Unlike other products, there is no lasting smell.

MicroSeal gives your belongings the best possible chance of a professional team, like River City Rug Cleaning, to perform a successful spot removal. Regular maintenance cleaning by our team is advised so that cleaning does not become a restoration clean. MicroSeal will withstand 8-10 professional cleanings before needing to be reapplied. Call us today to get started!
Color Correction
We can provide color correction on rugs that require attention. Colors can run from improper spot cleaning, pet damage and plant damage. Let us help correct these issues.
Is It Possible To Restore Sun Faded Rugs?
It all depends on how much damage the fibers have sustained. If left to fade for years, the fiber structure might be too damaged to hold dye. When faded rugs go unattended for long periods, it can become irreparable. It is possible to repair rugs faded by the sun, but it's tough.
How Do You Prevent Rugs from Fading?
Apply MicroSeal to new rugs as this will drastically reduce any sun fading. It's not a matter of if the colors will fade, but how long before it starts to happen on an unprotected rug. In some instances, it can be just a matter of months! Additionally, you can reduce the quantity of sun exposure to your rugs by closing blinds and drapes, as well as applying UV protection to windows. Getting regular maintenance cleaning by a trained and certified professional is also recommended.
Moth Treatment
Let us protect your investment from these pests. We can apply a moth preventative to keep them from destroying your rug and rid the rug of any remaining larvae.
Rug Pad
We have top of the line rug pads which can be custom cut to the size you need. Whether for an existing or new rug we have choices that eliminate the worry of pet accidents, spills and rug migration all while being environmentally friendly! So if your rugs are slipping and sliding off your pad, we have the solution.
Why Is A Rug Pad A Must Have?
Rugs that slip or move can be problematic for the elderly and young children. The best approach to prevent that slippage is using a non-slip rug pad that grips and anchors your rug. Our pet proof, non-slip pads are designed to protect your floors from pet accidents and liquids while extending the life of your rug.

The right rug pad keeps your rug from wrinkling and helps extend the life of the rug backing. They also provide cushion and softness which, in turn, dampens the sound of walking across the floor.

Rug pads can help keep your home clean by preventing the growth of mildew, mold and odors by increasing airflow and preventing the growth of microorganisms. They can also shield your carpet from dye transfer and hard wood floors from scratches.
If your area rugs or wall to wall carpeting need cleaning, contact us at River City Rug Cleaning today so we can make them shine!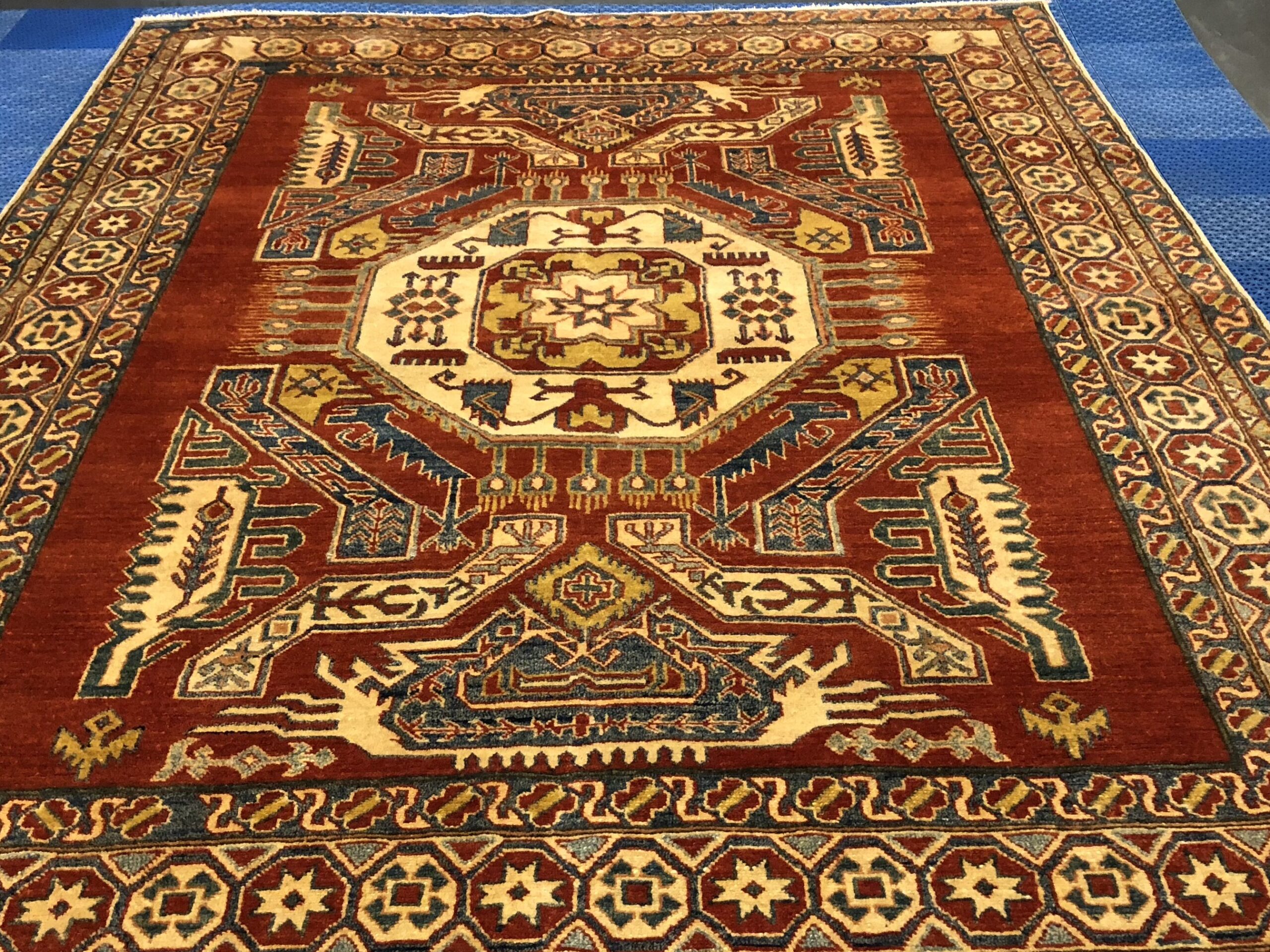 Trusted Rug Cleaning
We can pickup and deliver rugs to help save you time. If it is more convenient, we can also schedule a drop off time as well. We have been cleaning rugs in the Memphis area for over 15 years and have been trained by the the nations leading experts. We also belong to a network of professionals, so there are no issues with which we can't assist. Our cleaning products are designed specifically for rug cleaning. Each rug is cleaned to its own specifications based on a variety of criteria, no large scale rug washers are used! No matter how large, small, or delicate the material, we take pride in hand washing each rug.